Results are automatically limited to full text and available within your library collection. Additionally, you can limit by date, source type, subject, publication, publisher, language, and content provider.
Under Limit Search Results click the selection for the limiter that more specifically defines your research. (In this example "cooking" is selected under Subject.) Once you click the selection the results will update to those full-text articles with the subject of cooking.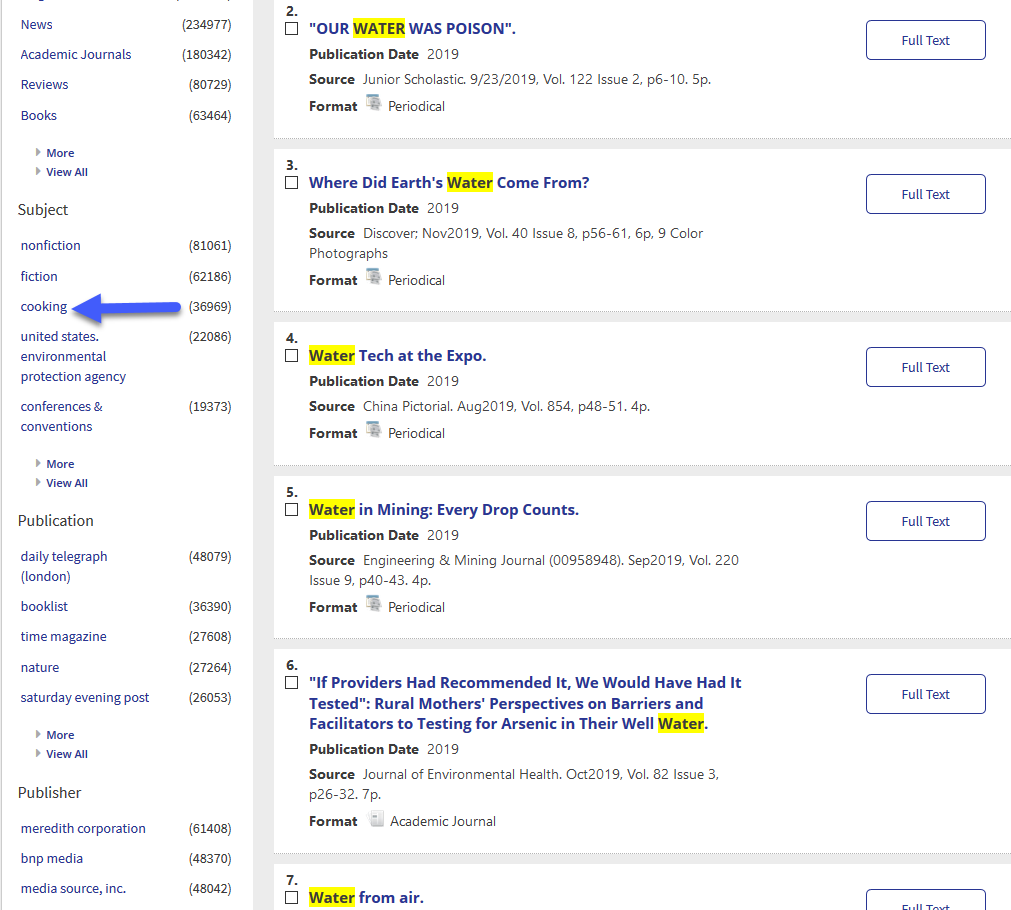 To remove the limiter, click the x next to the selection you would like to remove. Once the x is clicked the limit is removed and the results are updated.