Some SWAN libraries are now open for curbside pickup. Please refer to your local library's website for more information and details on the curbside pickup process. Find your home library.
Curbside pickup is currently available to home library patrons only – if your library doesn't offer curbside pickup, you won't be able to get items from another library that does. In addition, delivery is not available between libraries, so it is not possible to request items for pickup from another library.
This information was last updated May 15th, 2020 – dates are subject to change based on the Illinois Stay-At-Home order and public health recommendations.
Library cards
Is your card expiring?
All cards expiring between January 1 and June 30, 2020 have been extended to July 4th.
No card?
Most SWAN public libraries now offer online cards that will give you access to your library's digital resources, including eBooks, eAudio, databases, and streaming services.
If your library participates, you'll see a "Sign Up" button on your library catalog.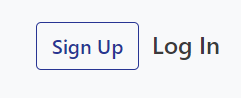 Online services and collections
Libraries are expanding their online classes, storytimes, and download and streaming offerings.
Checkouts
Due dates for checked out items from your public library have been extended to June 3rd.
Log into your account to see new due dates – get help with logging in.
Please do not return material to your library until the library reopens.
Holds
You can still place holds, but only for pickup at your home library.
If your library is open for curbside pickup, your holds have been unsuspended.
If your library is closed, your holds are still suspended, and your place in the queue has been saved.