We recommend logging into your library account prior to downloading.
After doing an eBook and Audiobook search and retrieving results, in order to download the title you will need to click the download button. If you are logged into your account the title will be downloaded immediately. If you receive an error message please make sure that you have created a vendor account previously. You can find more information about accounts on the Accounts page.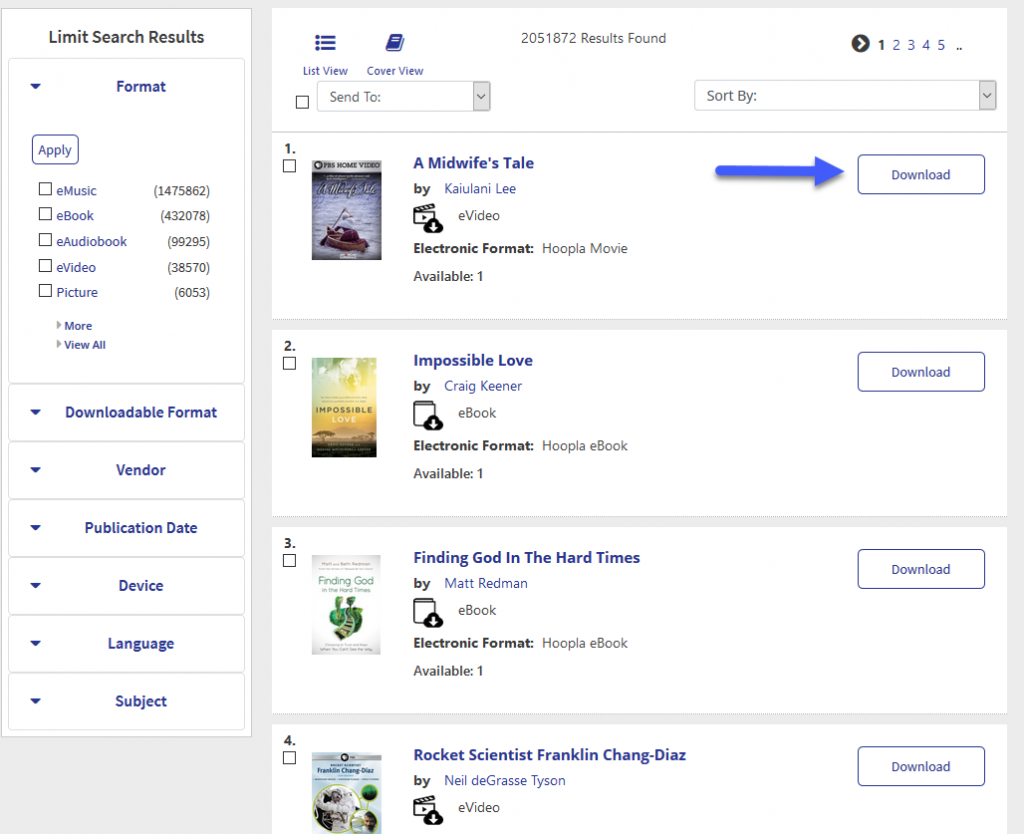 Reading or listening to eBooks and Audiobooks requires a vendor account created on the vendor website if using a computer or through the mobile app if using a mobile device. You can find the vendor apps located in the app stores. After you downloaded the title from the catalog you will be redirected to the title through either the vendor's website, if on a computer or to the app, if on a phone or tablet.