Kindle Paperwhite eReaders will only be compatible with OverDrive. An OverDrive account AND an Amazon account with a registered device will be necessary to download. You can download eBooks from the OverDrive website provided by your library OR from the catalog.
Kindle users can find Kindle eBooks using the catalog. After performing a search, use the Limit Search Results filter for Downloadable Format and include only Kindle.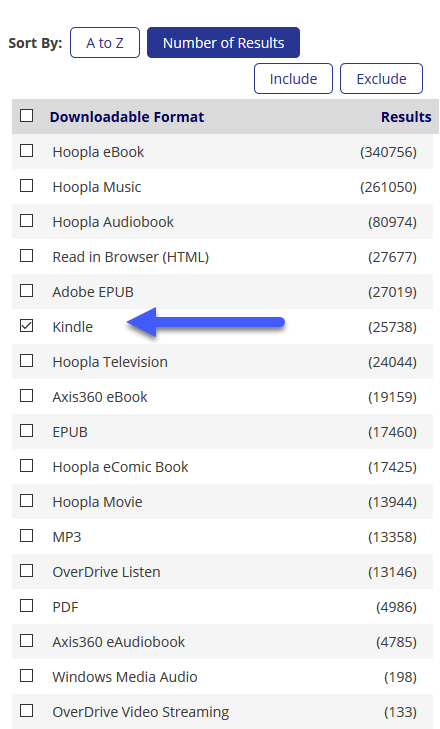 Once you have found a title to download click the Download button.

After clicking download you will see a pop-up box asking for the format you would like to download. Select Kindle and click the Check Out button.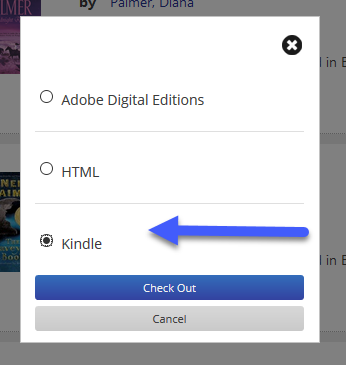 After you click Check Out you will be redirected to your Amazon account page at Amazon.com. To the right of the page click the Get Library Book button.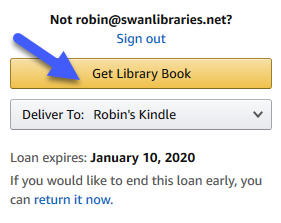 Your eBook will be available on your Kindle in Your Library on your Kindle homepage.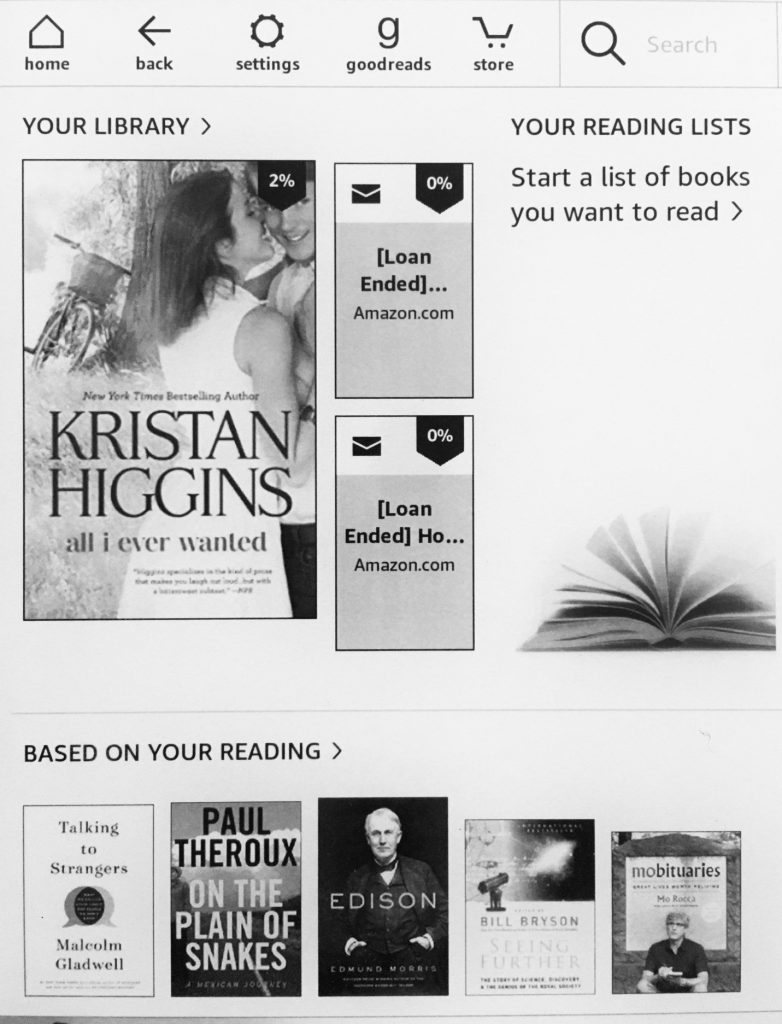 Kindle Fire readers can use other apps for eBook reading and listening including Hoopla, RBDigtial, Axis 360, and Cloud Library.
Many other devices can also use the Kindle app. Please visit your app store to download the Kindle app to download the Kindle version of the title.