Manage your digital and library checkouts. You can renew eligible items and view your checkout history in My Account.
Renew checkouts
If items are eligible, you can renew items no sooner than 3 days before the due date. Keep in mind, if your library participates in Auto Renewals eligible items will automatically renew.
Select Checkouts Menu.
Select Library Checkouts.
Choose the item you want to renew.
Press Renew.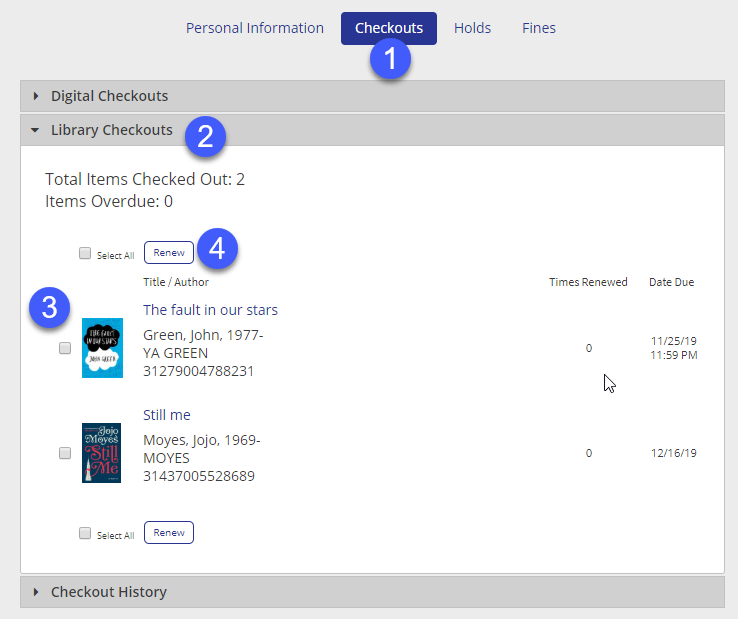 Checkout history
You can view and record your checkout history, or choose to opt-out of this feature.
Opt-in or out of Checkout History
Personal Information.
Preferences Menu.
Checkboxes Record my checkout history and Show my checkout history.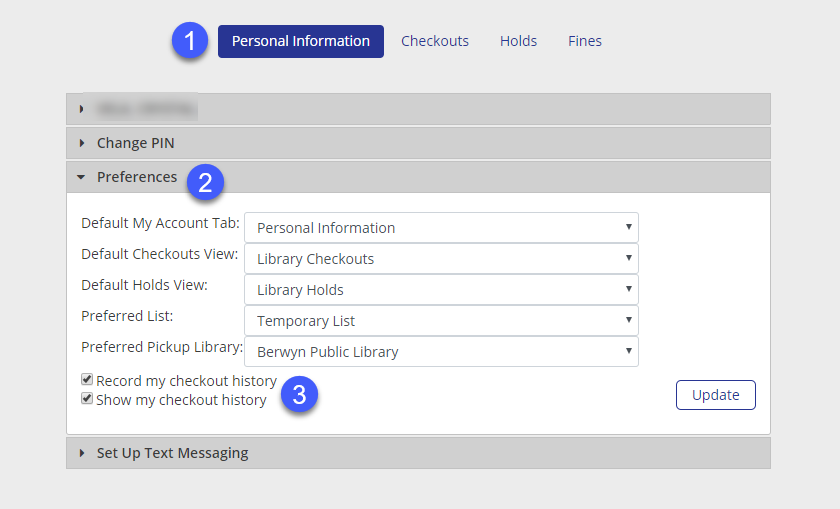 View Checkout History
Select Checkouts.
Select Checkout History Menu.