If you are having any problems accessing your online library account, please ask your library for assistance.
If you forgot your PIN
Click Sign In in the top right portion of the Aspen catalog page.
Click Reset My PIN.
Enter your library card number without spaces or dashes.
Click Reset My PIN.
You will receive a confirmation email with detailed instructions.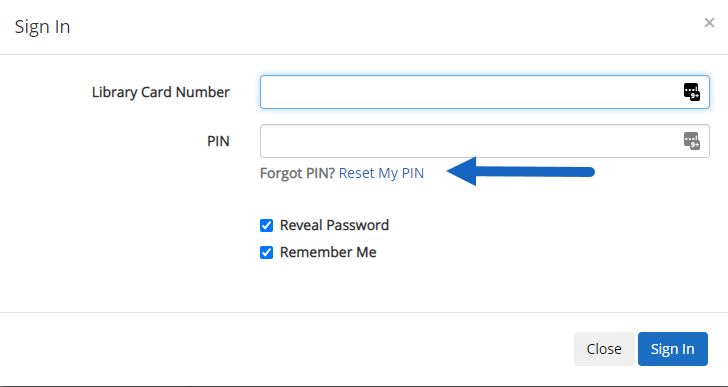 If you know your PIN but need to change it
Click Sign In.
Log in with your library card number and current PIN.
Click Reset PIN/Password from the menu.
Enter your existing PIN.
Enter your new PIN.
Confirm new PIN.
Click Update.